We have some new features and changes out today.
Saved Graph Filtering - this new feature allows you to filter your list of saved graphs to quickly locate the ones you're looking for. When you 'Open Graph', simply start typing part of a graphs name in the Search box.
Graph Appearance Options - its now possible to style the appearance of your scatter graphs! Change point colors, types, and sizes to create the reports you need. Your time series plots also have some new options for customization.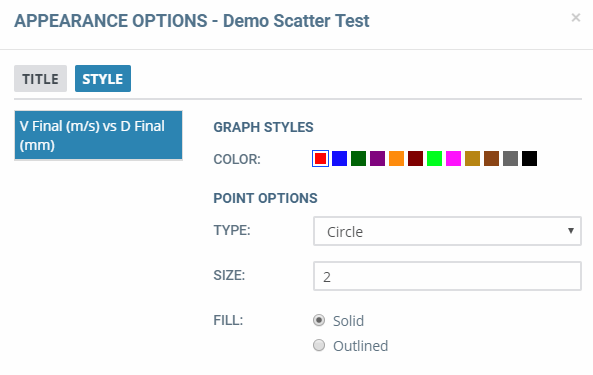 Share Saved Exports - when you save Export Data settings, you now have the option of sharing these saved settings with other users. Simply check the 'Share Export' box when you save an export, and your new export will be available for others to use.