Only those users with the Group Administrator role can edit existing user profiles. Please follow these instructions if you wish to change a user's role and security group settings.
We highly encourage Group Administrators to familiarize themselves with the characteristics and interplay of User Roles and Security Groups. Understanding both will allow you to manage usability and access for each individual user. Please see the About User Roles and Security Groups documentation.
1. Open the Administration page
From the main toolbar, click Manage.
Click Users & Permissions.

2. Locate the user and click Edit

Use the Search function to find the specific user you want to edit.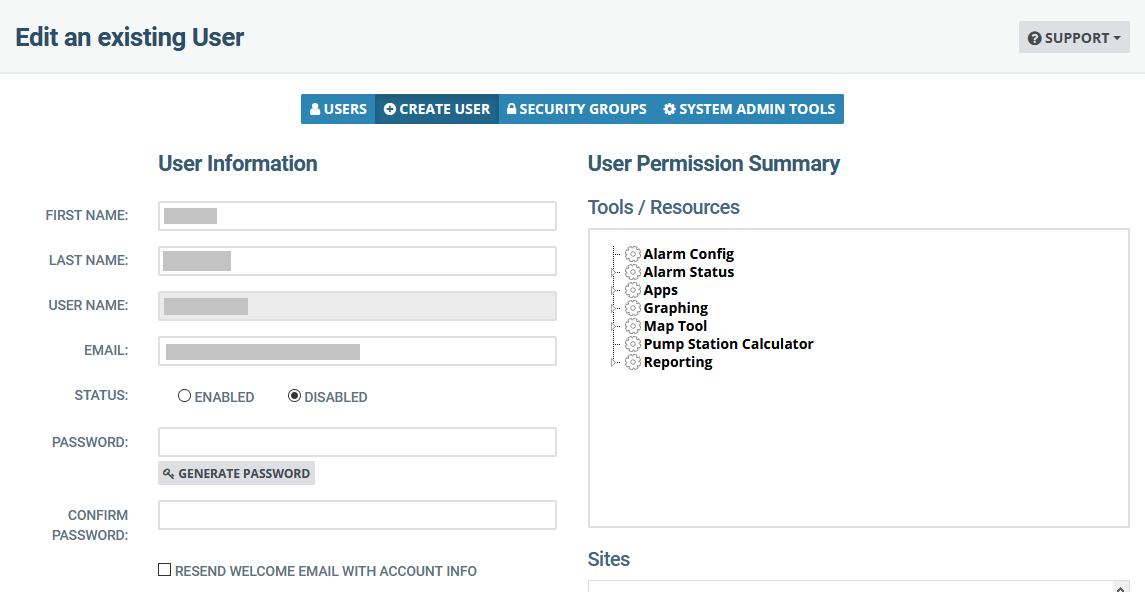 From the Edit User page, you can manage all settings and permission for the selected user, including: enabling or disabling the user's account; setting up a new password; modifying the user's roles; and adding or removing the user from security groups.
3. Click Save when finished
So long as all required fields are accepted, the User List page will refresh.