In some cases, you may wish to delete a graph. This is particularly important for maintaining an organized list of saved graphs that is shared across your team.
1. Open the Graphing tool
Click Graph from the Main Toolbar.
A menu appears.
Click Graphing Tool.

2. Click Open Graph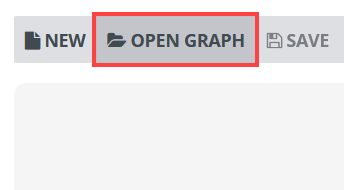 3. Select a Graph from the List, and Click Delete
You can use the Search bar at the top of the list to help find the correct graph to delete.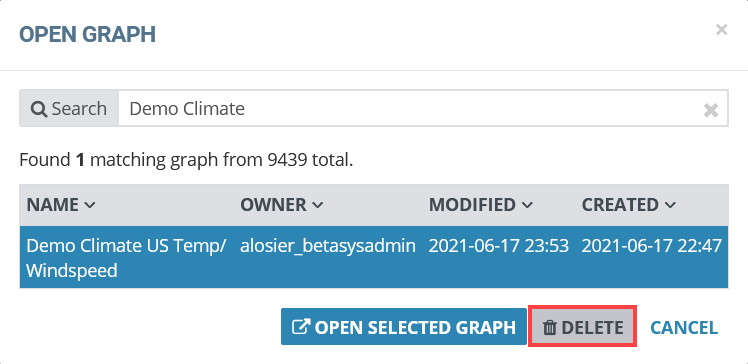 4. Confirm You Want to Delete the Graph by Clicking OK