All users in your Client domain can review additional information that are appended to sites with the use of custom fields.
1. Open Network Map
Click Monitor, from the main navigation panel.
Click Network Map.

2. Click a site
Select a site from either the site tree, or from the map.
3. Open Site Details
You can open Site Details view from one of two places.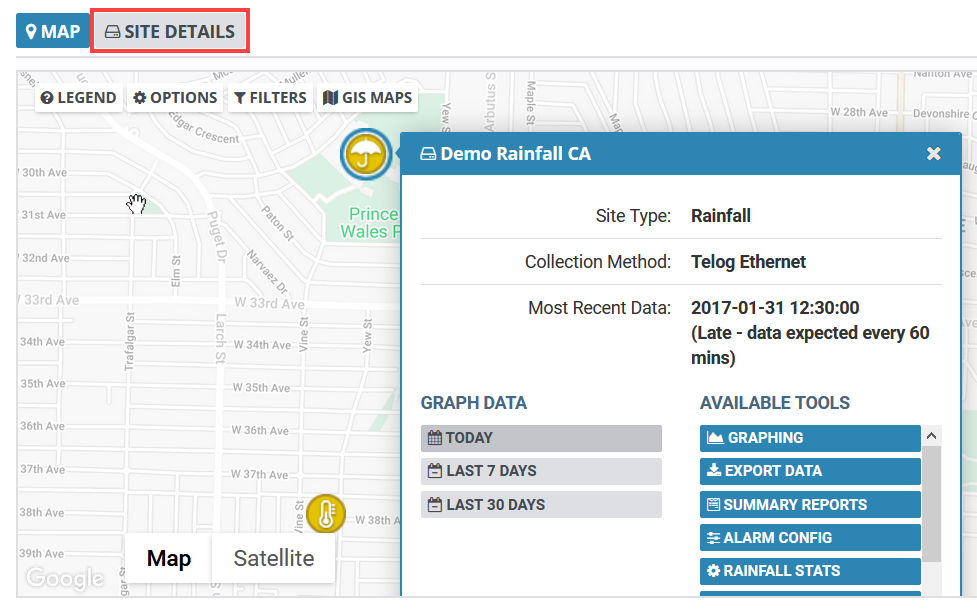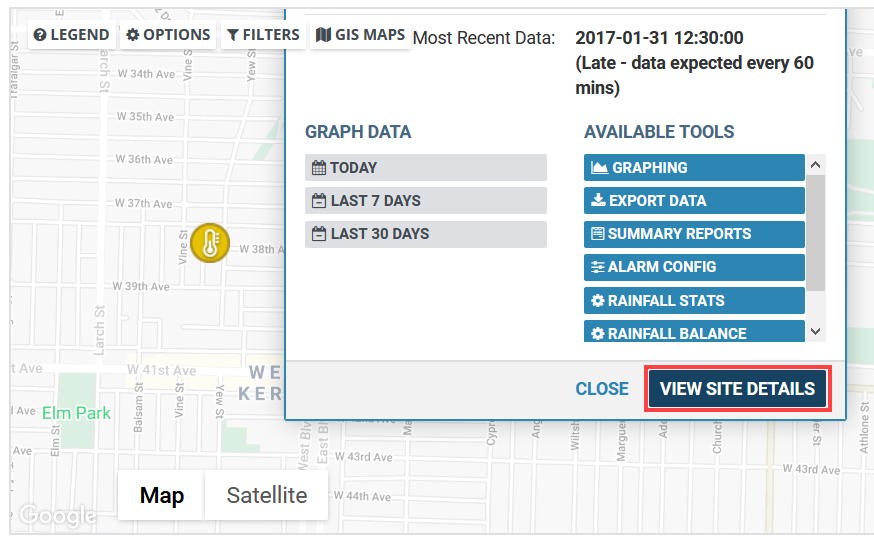 From the Site Details view, you can review custom fields for the selected site.