You can include file attachments to any site in your network, which can be downloaded by you or your colleagues at any time. Upload virtually any file type including images, CSV files, audio files, or anything else you wish. The maximum upload size is 25MB per file.
Your account must have the user role 'user' assigned in order for you to upload and delete site files. However, all users can download file attachments. Please contact your group administrator to have the necessary roles assigned to your account.
1. From the Map Network page, Click a Site.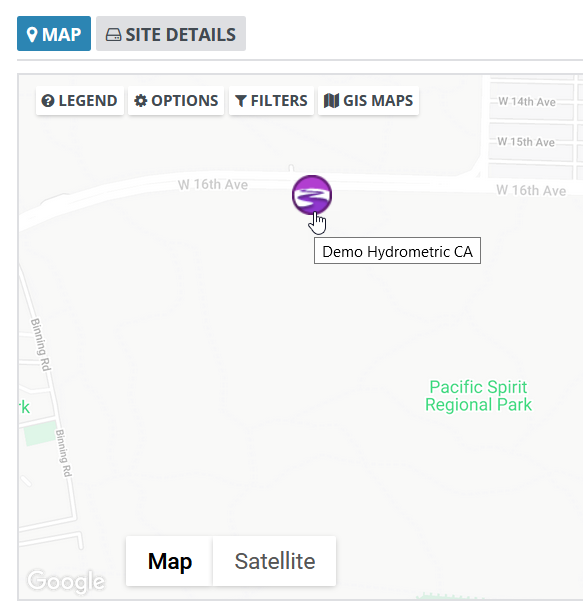 3. Under Site Files, click Upload New File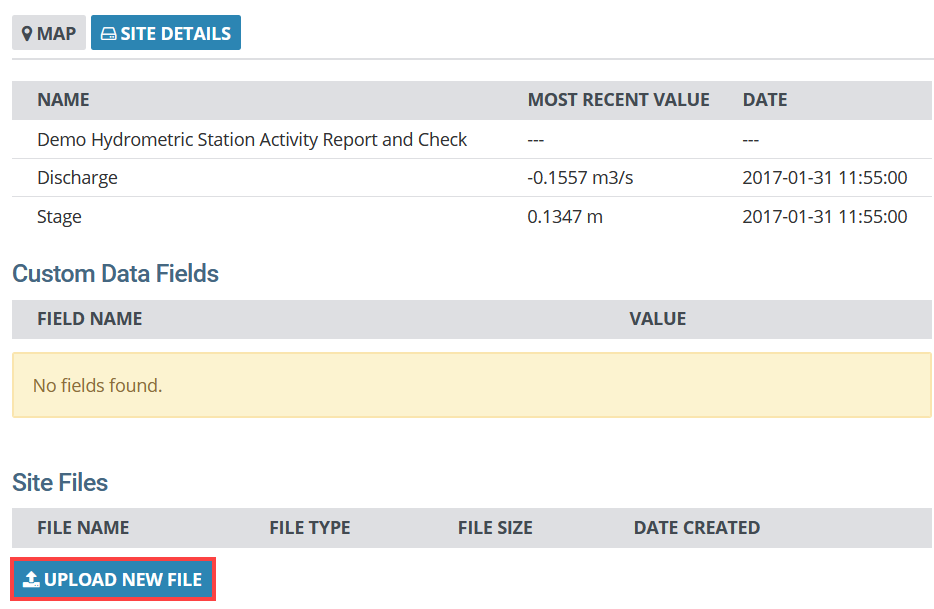 4. Pick the files you want to upload from your PC and click Open
Hold Shift or Ctrl to select multiple files.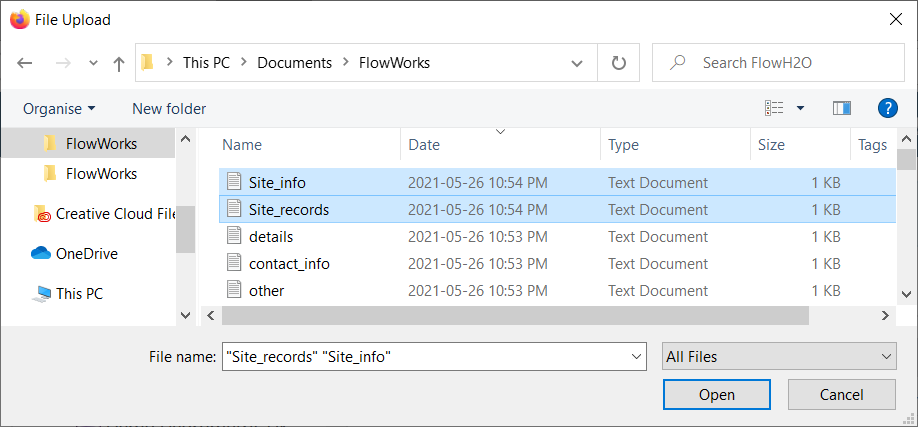 The files will populate in a list under Site Files.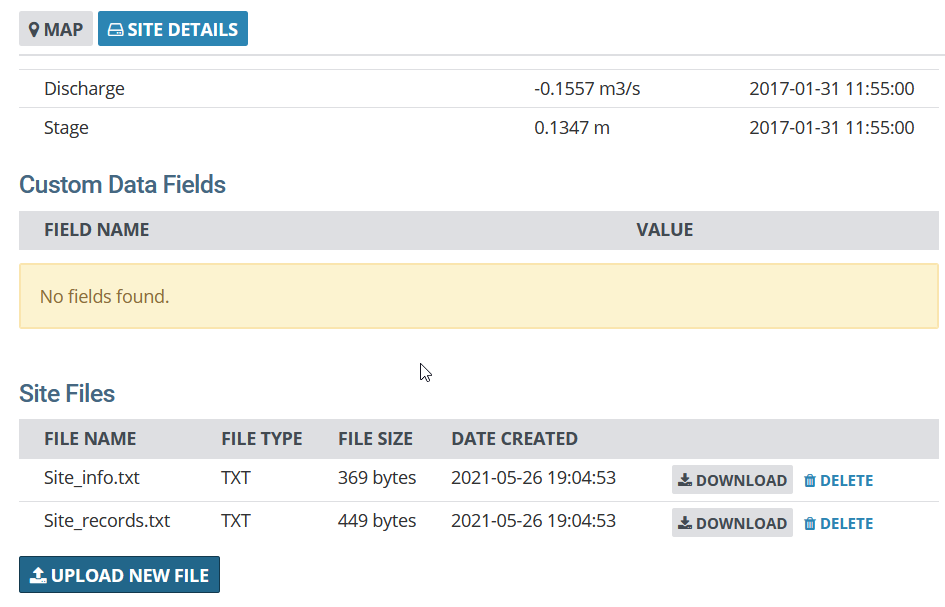 Now, you can reference back to this list to either download a file or (if permitted) delete a file.