By default, the site icons on your FlowWorks map are large in size; however you may wish to modify their size in many situations, such as if you have many icons bunched together in the same vicinity.
From the Network Map page, click Options, found along the top-left corner of the map.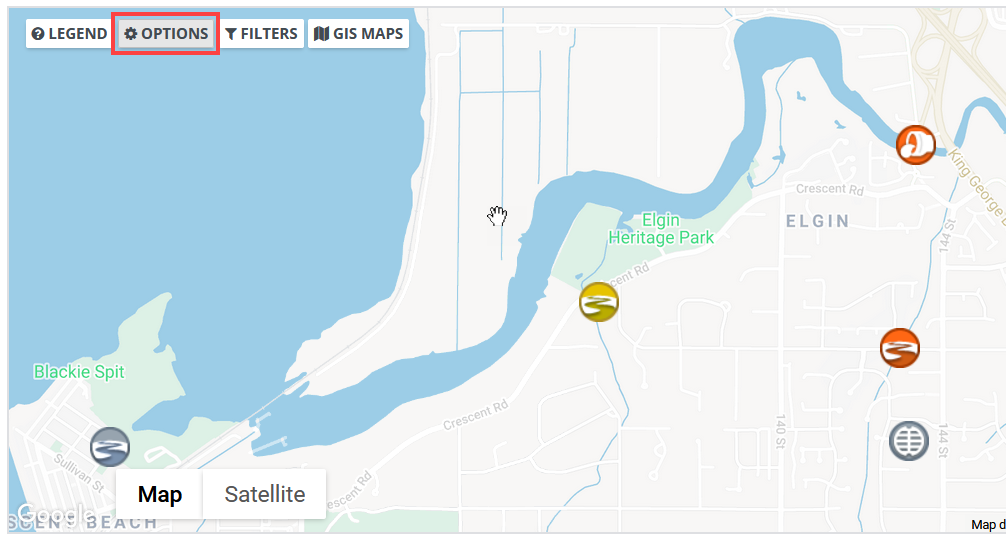 Choose one of the three Site Icon Size options (Sm, Med, Lrg).
The site icons will instantly change in size.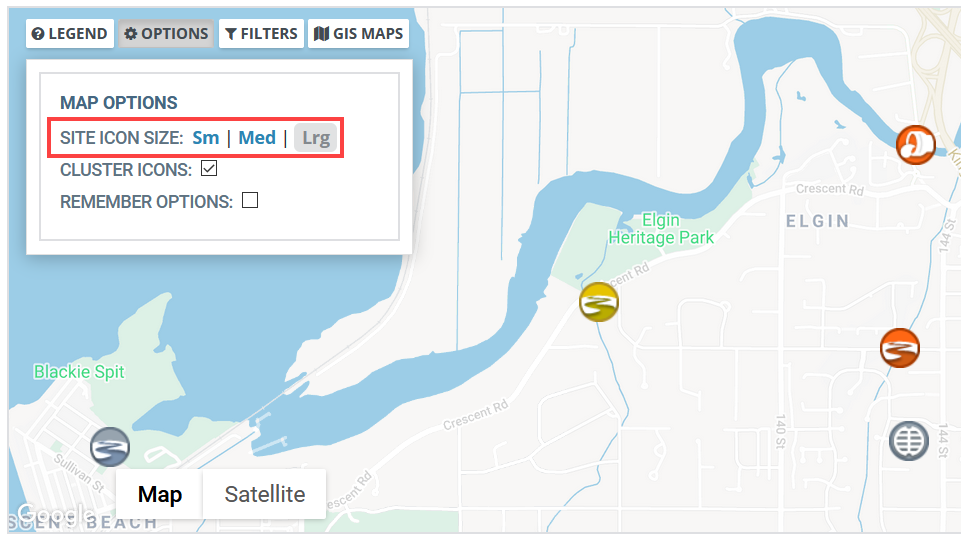 (Optional) Click Remember Options to save your preferred site icon size settings.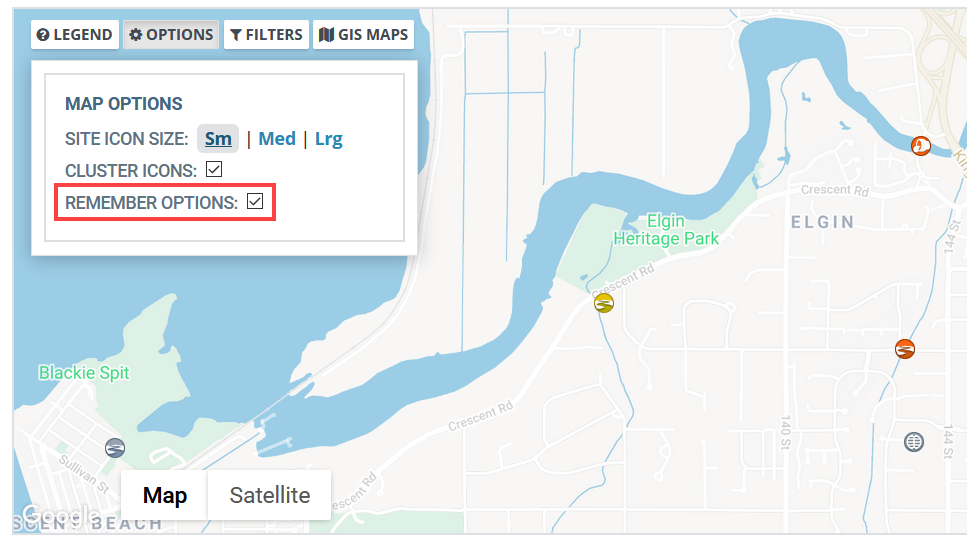 Click Options again to collapse the menu.