Site pinning makes it easy for you reference back to a site's details at any time during your session. You can pin as many sites as you wish to the top of the Network Map page.
1. Open Site Details View in Network Map
You can view site details in two ways: either click Site Details from the top of the map (click Map to go back); or click View Site Details from the info. box that opens in the map after you've selected a site.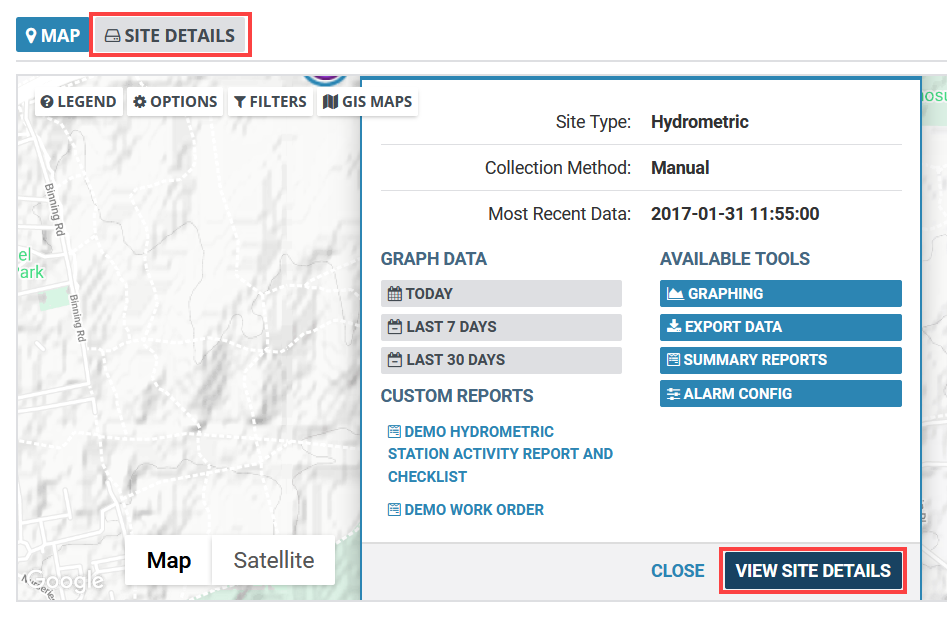 2. Click Pin Site to Top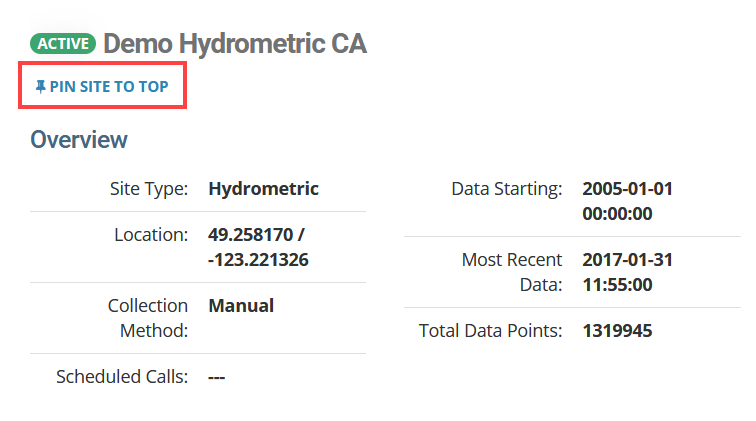 A dark blue tab will be added to the top of the page, next to the Map and Site Details toggle buttons.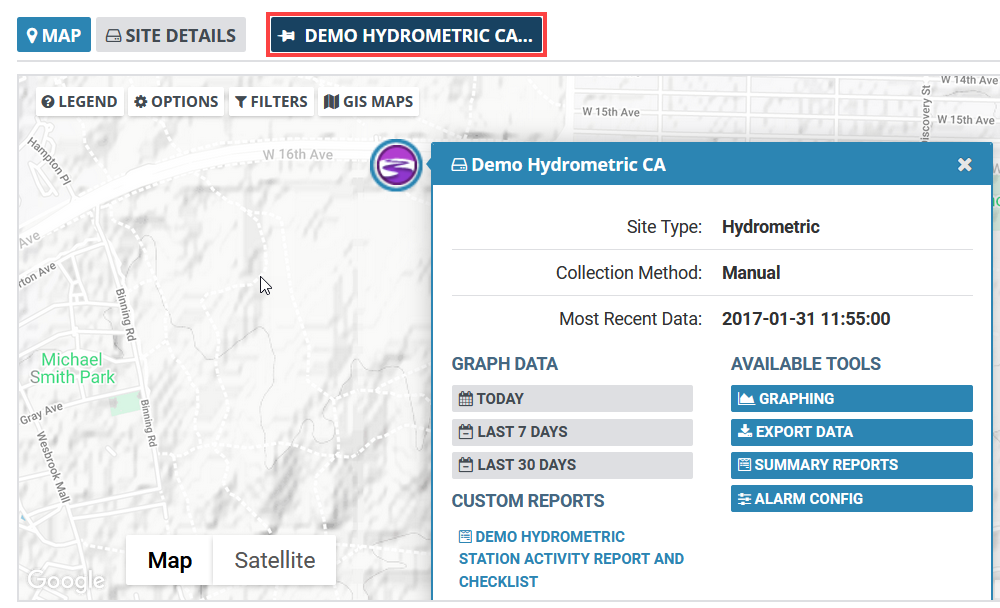 3. (Optional) Remove a Pin
From the Network Map page, click the 'pin' icon next to the tab.