FlowWorks' Rainfall Mass Balance tool can be used to compare rainfall sites to the average of related rainfall sites.
1. Open the Rainfall Mass Balance Tool
Click Analyze. A drop-down menu appears.
Click Rainfall Mass Balance.

The Rainfall Mass Balance screen appears.

2. Select the Sites You Want to Average
Under Sites to Average, check-off the sites you want FlowWorks to determine cumulative averages for.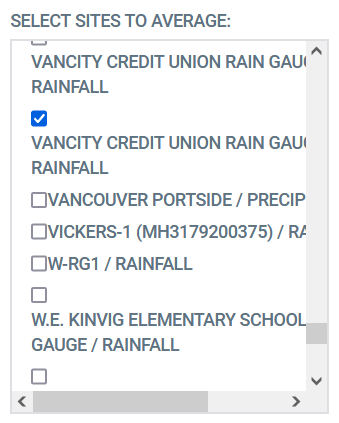 3. Select the Sites You Want to Compare
Under Sites to Compare, check-off the sites you want to compare with the sites to average.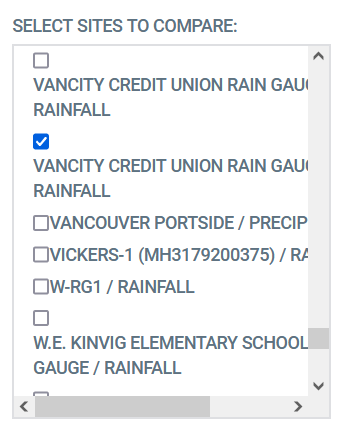 4. Set a date range
You can select a predefined range using the date range menu, or manually input dates in the From and To fields.
If you want to save this query as a template, and you chose any predefined date range from the Date Range menu: the "date range" will always be in relation to the date that you run the template. For example, if you created a rainfall mass balance template in 2014, and the Date Range you chose was Last Year; when you run the template in 2017, FlowWorks will use data from 2016.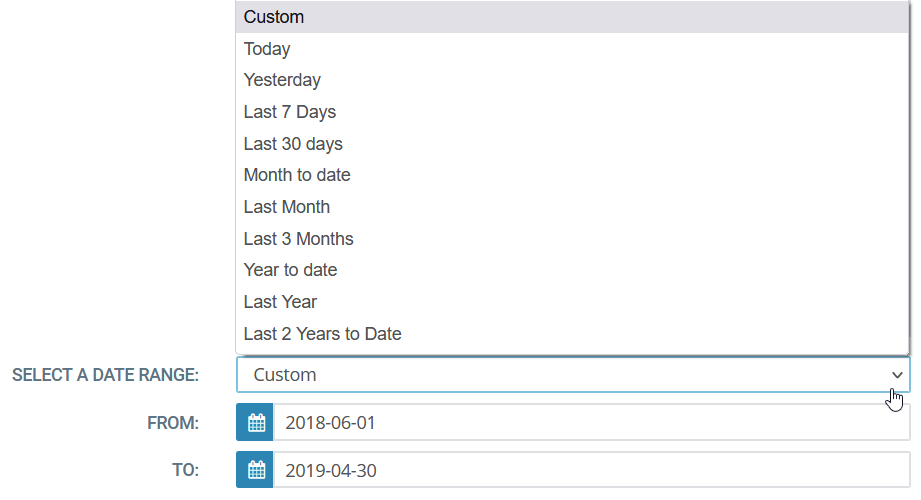 5. Click Plot Graph
The resulting Rainfall Mass Balance graph will open in a new page.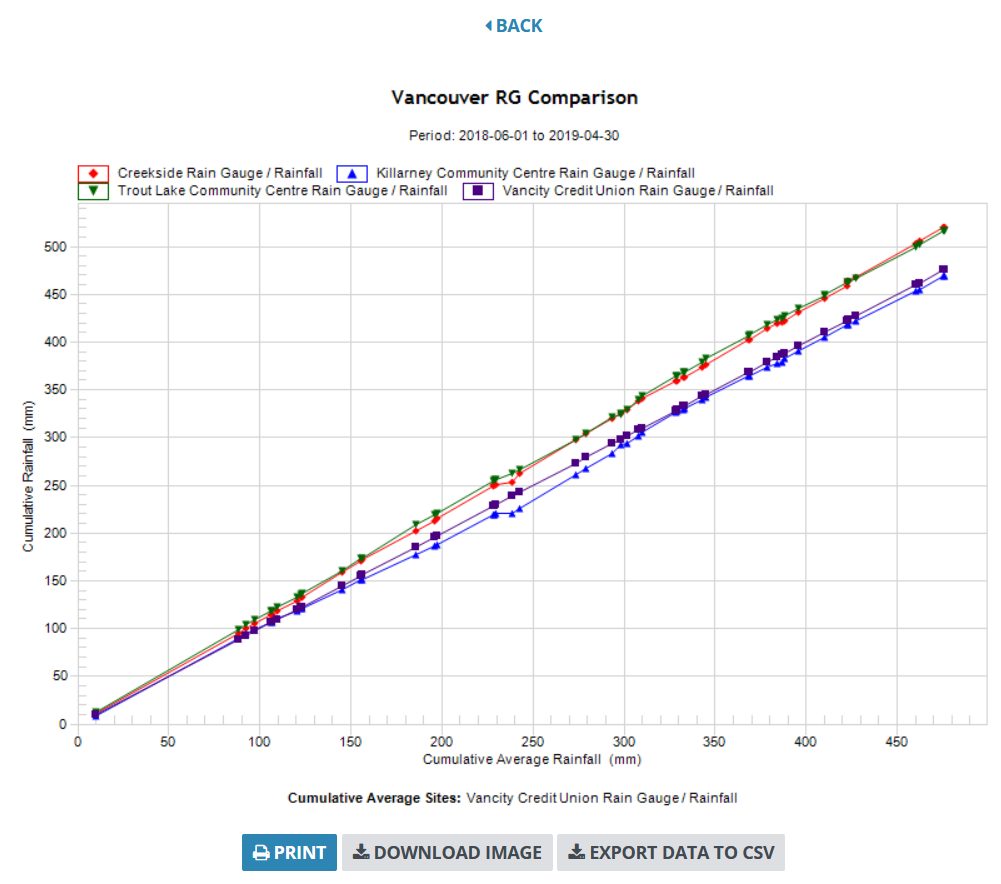 From the graph page, you can print the graph, download a PNG image of the graph, and export the associated data to a CSV file. Simply use the buttons found along the bottom of the page.